1Life Funeral Cover, Insurance That Pays When You Need It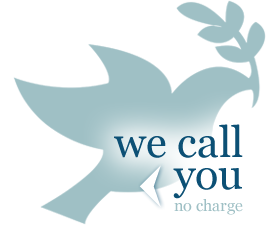 Your life and the lives of your loved ones matter greatly, and one of the best decisions you can make is to insure yourself and your family against death.
We all go through it, and no matter how prepared we may think we are, there's always a lot of emotion that we endure during those tough times. That and more can put a strain on any of us in many ways. Financial strain however, doesn't have to be a reality, and buying 1Life funeral cover is a sure way to ease the financial impact caused by death. Read below for more and compare funeral quotes.
1Life Funeral Cover was the first South African insurer to offer funeral insurance directly to people like you. By eliminating brokers, 1Life has been able to save policyholders so much than the other funeral insurance providers.

The Benefits of 1Life Funeral Cover
If you are interested in entrusting your own and your family's funeral policy with 1Life Insurance, you need to know about the benefits of the company's funeral plans.
R5000 to a maximum lump sum of R100,000 is paid out to you on the event of one of your policy members dying, or the money will be paid out to your nominated beneficiaries if you are the one who dies.
1Life goes further than other insurers, and promises to waiver the premiums of your policy's members for 2 years following your death. Simply, this means your policy will continue to fully cover your children, spouse or anyone else you leave behind way after you have passed away.
Furthermore, for an entire six months following your burial, your family will receive R1000 per month towards groceries.
R5000 is paid out as a memorial benefit that can go towards the purchase of a tombstone and other expenses of the memorial
Accidental death is covered immediately
Natural death is covered after 6 months of taking the policy
Suicide is covered after 2 years of taking the policy
All amounts due from your policy can be paid out within 2 days of receiving the correct documents and receiving approval from the claims office.
1Life has a good reputation for paying out what is due and fair to all claimants, so rest assured that when you take up funeral insurance from 1Life, you will be in good hands.
Budgeting for a funeral is something that requires the utmost discipline, and most of us do not have that patience. Instead, you will probably find other more immediate uses for the money that you have saved up. And besides, saying to anyone that you are saving up for a funeral would probably raise a couple of eyebrows. That's where a sound funeral policy made by small monthly premium payments can help.
1Life Funeral Contact Details
Apart from being able to compare quotes for 1Life funeral plans on our website when you fill in the form above, you can also visit the insurance company's website on the following address:
https://www.1Life.co.za/
Or you can call them directly on
Tel: 0860 10 53 40
With Grace is a funeral cover and policy provider that gives South Africans information about a range of funeral related insurance products. We work with only the best funeral policy companies in South Africa to ensure you get the best plan and service. READ MORE

With
Grace