Momentum Funeral Cover Premiums
Offer Real Value and Rewards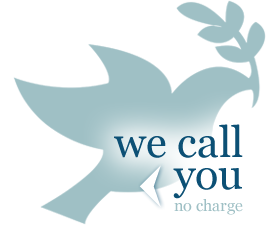 No other funeral insurance provider in South Africa offers cover that is so comprehensive. By comprehensive we mean that under your Momentum funeral cover you can insure as much as 50 family members including yourself. What's even better is that the insurance is an affordable premium, so you will not break your bank by insuring both yourself and your extended family.

Momentum Funeral Cover Benefits
There are a couple of main benefits of having funeral insurance cover with Momentum, like the following:
For starters you can get membership to the Multiply rewards programme - see more below.
20% of your premiums are returned to you after 5 years if you do not claim
Upon your death or the death of any of the members in your policy, Momentum will make a tax free payout to you in no more than 2 days after receiving all the necessary claim documents
Because Momentum has a relationship with other funeral providers, you will qualify for a maximum R4000 at AVBOB funeral services which can go towards a coffin, flowers, and other arrangements
Furthermore, R250 air time will be allocated for the arrangement of the burial
Any members in your policy will not have to pay premiums on the policy for an entire year following your death. This will ensure that if something should happen to them, they too can duly claim from Momentum
Also, for the next six months after your death, R1000 will be arranged for your beneficiaries which can go to the purchase of groceries
R5000 will be allocated to you for a memorial benefit a year after your passing
The Multiply Rewards is a programme where you get access to discounts on many great South African services - such as 7.5% off Mango Flights, go see a movie at a NuMetro cinema for only R40 and get 4.5% back on your Dis-Chem purchases in the form of points. And this is just the Starter Package - if you upgrade you can enjoy NuMetro movie for only R27 and 10% Dis-Chem points back.
What a great set of offers from Momentum Multiply Rewards Programme!
Momentum Funeral Cover Contact Details
Sales and claims
Tel: 0860 006 784
Postal address:
Private Bag 6784, Centurion, 0046
Physical address:
268 West Avenue, Centurion, 0157
With Grace is a funeral cover and policy provider that gives South Africans information about a range of funeral related insurance products. We work with only the best funeral policy companies in South Africa to ensure you get the best plan and service. READ MORE

With
Grace