Funeral cover for you and your extened family in South Africa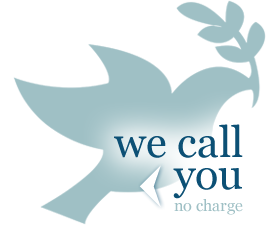 Your burial or the burial of a loved-one can cost at least R50,000 – a sum of money that you may not have at that very moment it's needed the most. Getting funeral cover is the simplest and most affordable way you can be certain that your funeral's financial needs, and those of your family are taken care of during those trying times.
Because of the many funeral cover options offered by various companies in South Africa, this type of insurance has gone through a lot of transformation in recent years. These include the inclusion of funeral plans into other insurance types, and the increased proliferation of burial societies, which are by far the most common way in which many of us South Africans get access to funeral cover.

What is common among all of these options is that funeral cover should insure you and your beneficiaries for accidental, natural deaths, and suicides. However, each of these have different waiting periods, where accidental death is usually covered immediately after you take up a funeral policy, therefore there is no waiting period. There is however, usually a waiting period for natural deaths and suicides – something that very few people know even after they buy cover.
Funeral Cover for Extended Family
Seldom do we take out funeral cover for just ourselves, and the major providers encourage buying cover for your spouse, children and also cover your extended family. These arrangements ensure that you save on your monthly premiums which would otherwise be higher if each individual took up cover for their own selves. Ultimately, this is all about family and community, because it is your family who will be the first to ensure that your burial is conducted with grace.
When you die, your beneficiaries will be entitled to all the money you where covered for. Each cover has its own conditions however. For example, the amount of cover can be budgeted for the different needs of your burial, like a tombstone, and if needed, the costs of transporting you to where you want to be buried. The latter is quite important for many of us South Africans whose extended families do not live in the city. Furthermore, it has become common for funeral insurers to pay up within 2 days after receiving all the necessary documentations to make a claim.
With Grace simplifies the way you purchase funeral insurance. In other words, by filling in our simple form, we help funeral policy providers get in touch with you about their various products, and this allows you to weigh the benefits and disadvantages of each funeral cover you are offered. This comparison is a great way to ensure you lower your premiums but for the maximum cover.
Get Funeral Cover In South Africa Today!
Funeral cover is the most affordable type of insurance you can buy to protect your future, and unfortunately, many South Africans live their entire lives unisured. You are better off with some sort of funeral cover than living your life without any.
With Grace is a funeral cover and policy provider that gives South Africans information about a range of funeral related insurance products. We work with only the best funeral policy companies in South Africa to ensure you get the best plan and service. READ MORE

With
Grace