Whats the difference between funeral cover and life cover?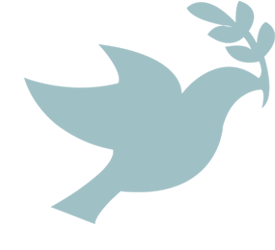 If you ask many South Africans, you will find out that many of us don't know the difference between funeral cover and life cover, and the benefits or lack of with either type of cover. What's easy to know however, is that both of these covers are long-term insurances, and offer a lot of value for any discerning buyer interested in protecting his or her future - just like you.
What is funeral cover?
Funeral cover comes in a funeral policy or plan, which is a contract between you (the policyholder) and the underwriter, and that's usually an insurance company. The main characteristics of a funeral plan are as follows:
It is a cheaper insurance to cover the costs of a funeral. A growing trend has been for the insurance companies to include value-added benefits into each plan, like airtime and transport costs (separate from the actual cover of the policy owner or beneficiaries).
It is easy to understand, arguably because point 1 above is the main if not only real purpose for having a funeral policy.

Most funeral plans cover you (and your extended family) for less than R100,000.
What is life cover?
As mentioned above, life cover is different from funeral cover, but most people don't know this. WithGrace offers an easy to use platform to get quotes for funeral cover.
Typically, life plans are different from funeral plans in these respects:
Life insurance cover usually costs a few hundred rands to a few thousand rand per month. These premiums are payable either for the rest of your life from the time you take up the policy, or discontinue in the event that you cannot make payments for valid reasons covered under the policy.
The main purpose of a life plan is to cover your lifestyle changes as you grow older, and to cover the expenses of your burial and the debts you may leave behind. A funeral policy on the other hand is mainly just for that - cover for your funeral and does not provide money to settle your outstanding debt or changing lifestyle (while still alive).
The main benefit of a life insurance policy is that you can enjoy many of the policy's benefits while you are still alive, whereas with a funeral policy you cannot.
A funeral policy is great however because it usually costs a fraction of what a life policy would cost, and it's easy to add your immediate family and extended family into your funeral cover policy. This is the most common and easiest way to ensure your financial freedom or that of your family when someone dies. On average it takes 2 days to settle a claim under your funeral policy, whereas it can take months and sometimes years to do so with a life cover policy.
With Grace is a funeral cover and policy provider that gives South Africans information about a range of funeral related insurance products. We work with only the best funeral policy companies in South Africa to ensure you get the best plan and service. READ MORE

With
Grace